What is TOP MODEL Africa.
Top Model Africa (TMA) is a thirteen-week TV Reality Series with the goal to prepare young Ghanaian models with the requisite skills, tools and knowledge needed to succeed in the modelling industry.
MISSION
To become an intercontinental brand aimed at helping the young enterprising African woman identify her full potential whilst imbibing in her the skills and knowledge needed to survive in the competitive work environment globally.
OBJECTIVE
Develop local talents that can compete on the global stage while promoting African ideals, values and culture of the African.
HOW WILL IT WORK?
Auditioning: Twelve ladies will be selected from a street search to be conducted across Ghana-Africa Auditions will be held in Accra.
GROOMING
For a period of twelve weeks the competitors will be given an overview of the global opportunities in the modeling industry. Activities will be focused on various skills needed to successfully compete; cat walking, photo posing, makeup and styling, client relationship and marketing skills, networking.
WINNER SELECTION
Weekly evictions will be conducted until four contestants remain. The four finalists will mount a final stage from which a winner will be chosen.
• The grand prize for the winner will be a contract with URBN Models Milan.
• The show will last a period of thirteen weeks. Each week's activities will be put into an episode to be aired on television.
• The TOP MODEL Africa TV Reality Series will be hosted by Belinda Baidoo.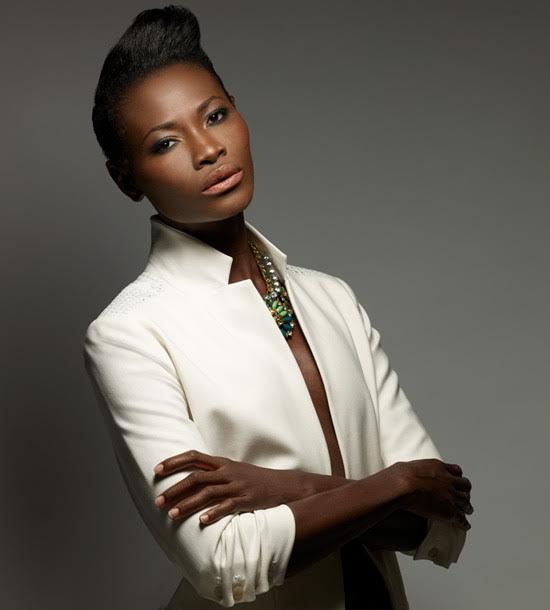 THE FACE OF AFRICAN INGENUITY
International model Belinda Baidoo was born in Accra-Ghana. She arrived on the fashion scene after winning Top Model Afrique 1998. She then went on to sign with Q Model Management in New York and is now represented by MSA Models which is also based in New York. She has been on billboard advertisements in New York's Famous Times Square and has graced the covers of many international fashion magazines. Her work for prestigious fashion clients includes the likes of L'Oreal, Nike, Giorgio Armani, Ralph Lauren, Clairol, African Pride, Mizani, Victoria Secret, Donna Karen, Marc Jacobs, MAC Cosmetics, Target, Clinique, Guinness, Motorola, Vogue, Essence, Cosmopolitan, Pride and Canoe.
Now living in Accra-Ghana she established a modeling agency dubbed B2Models to mentor and train young women to develop their careers in the modeling and fashion industry of Ghana and Africa as a whole.
Belinda is the proprietor of her home based Boutique Beedagel in Osu Accra-Ghana which carries her own Beedagel by Belinda Baidoo Label as well as other International brands. Through the Belinda Baidoo Foundation, she devotes her time for socially beneficial purposes. She has organized fundraising fashion shows in New York to raise money for Grace Omaboe's Peace and Love Orphanage and Ohemaa's Health Care Orphanage in Accra-Ghana. It is of great importance to Belinda to see others happy and to offer them opportunities to achieve their dreams.
Belinda Baidoo is currently the Host and executive producer of Top Model Africa. This twelve week TV Reality Series will search Africa in hopes of discovering Africa's next super model. The series will culminate in Accra with the winner selected by a jury of individuals who continue to have significant influence on the world of beauty, fashion and modeling. The winner will be signed to a contract with MSA Models, New York and Los Angeles.